The California Mid-State Fair Heritage Foundation
Mission Statement:
To preserve and enrich the heritage of the 16th District Agricultural Association and showcase agricultural industries to the community; to offer support to the 4-H and FFA projects and create agricultural education opportunities; maintain a standard of excellence in the facilities and create capital improvement opportunities and to serve as an arm of the California Mid-State Fair that can accept charitable donations.


Latest from the CMSF Heritage Foundation:
If you would like to be on the wait list for membership, send an email to

[email protected]

To learn about or donate to the Hugh Pitt's Capital Campaign Fund, click here!
OUR STORY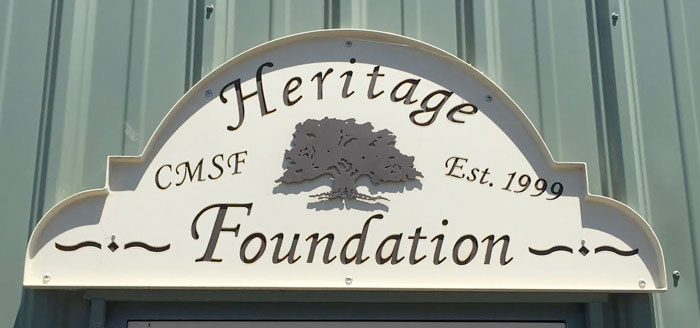 The general concept of the California Mid-State Fair Heritage Foundation (CMSFHF) was to incorporate the traditional fairgoer into a fee based organization. Imagine many small sponsors becoming one large business partner to the fair. San Luis Obispo County has many pioneer, agricultural families that remain active members of our community.
During the 1990's, community support had fallen, due to the perception that the heritage and integrity of which this fair was built upon was not being cherished and preserved. A program needed to be developed that would accomplish three tasks:
Invite the citizens of the Central Coast to become involved in the fair
Create a non-profit 501(c)(3)
Generate capital funding
Hence CMSFHF was developed to fulfill these needs.
The CMSFHF was introduced during a dinner party hosted for key community leaders, past and current board of directors and corporate sponsors in late May 1999. The goal with only 10 weeks until the start of the fair was to have 20 memberships, however, by opening day there were 100 memberships of the CMSFHF!
The first major project was a 200×300 foot covered arena that was completed by July 2000. Twenty years later we have now donated over $12,000,000 worth of capital improvements to our fair grounds.
Contact Us
CMSF Heritage Foundation P.O. Box 8
Paso Robles, CA 93447
Phone: (805) 238-3745
Follow Us
Mid State Fair